Checklists are often used to guide workers step by step and get measured values where that is needed. The checklists is either built from scratch by your company or selected from a library of checklists to make it accessible for users in Handyman Office and Handyman Mobile. When checklists are made accessible you can add checklists to order.
Checklist menu consists of:
Add

Edit

Share

Delete

Declaration of conformity

Show order signature
Add:
When adding checklist you will get a list of available checklists to choose from. If you want to give the checklist a name you can do so in the Name field. If you have a long list of checklists there are also a field to make a search if you want to narrow down the list.
When you have selected a checklist you will see the checklistitems for the selected checklist in the right section of the window.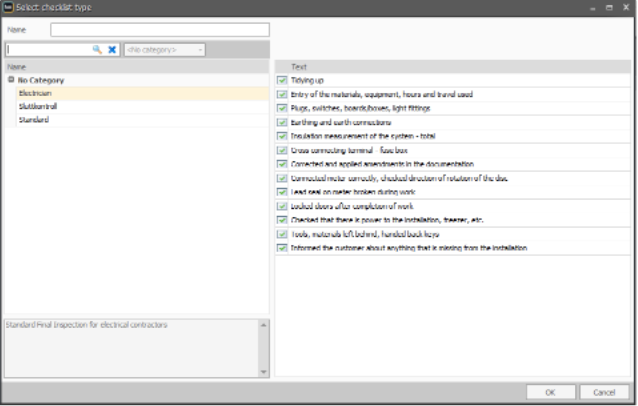 Edit:
If you doubleclick the checklist or select add you can fill in/edit the checklist.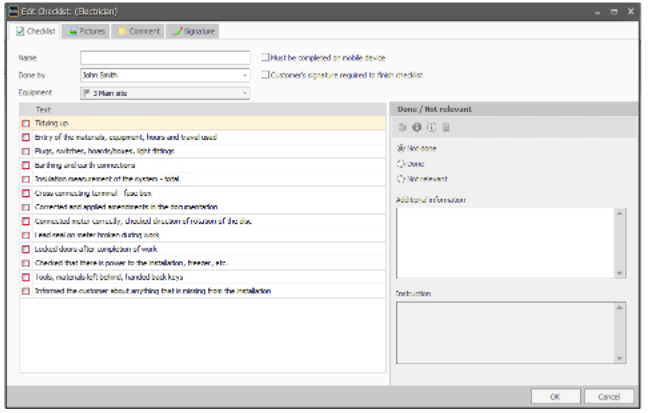 Share:
Share gives you some shortcuts to share selected checklist to preview, printer, email or Boligmappa

Delete:
If you want to delete a checklist you will be asked if you are sure before the checklist is deleted.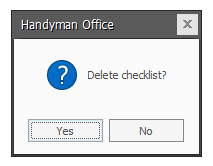 When selecting yes, the checklist is deleted.
Declaration of conformity:
For checklist that is connected to declaration of conformity this choice will be active in the menu and you can fill out the correct standards and regulations. The comment will only appear on the declaration of conformity, not on the checklist.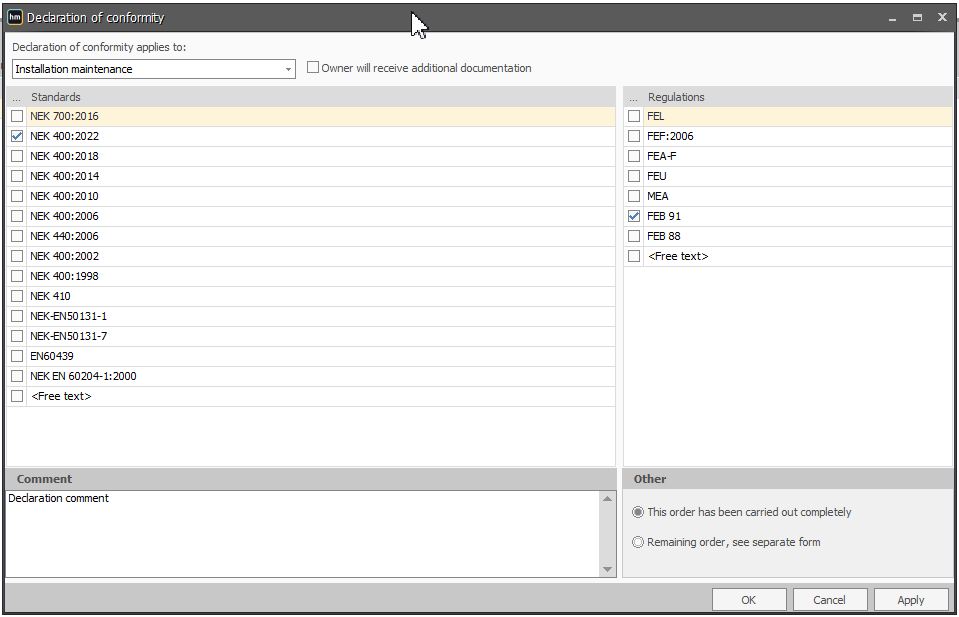 Show order signature:
If the order is signed by customer or user this choice will be active and you will see the signatures and dates.