1. Create user
This step is not necessary if the ERP integration used exports user master data.
Configuration—User: New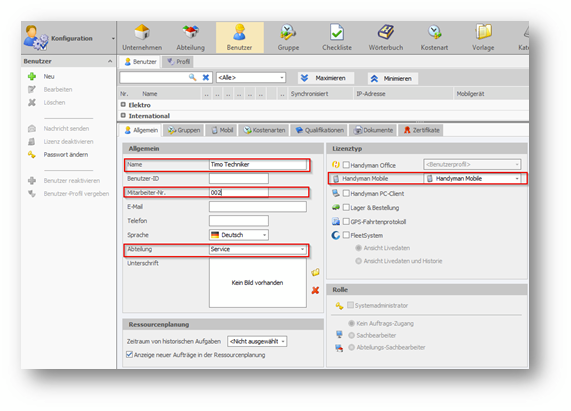 Enter at least these values for the new technician:
name
Employee no.
department
To use Handyman Mobile, a license must be assigned to the user.
The configuration of the groups for the employees will be made later.