1. Change an existing user
When you created your system, the user "Administrator" was created with the System Administrator right. Overwrite this user's data with your personal data (see below)
Select the Administrator user
From the User menu, select Edit.

Enter at least these values for the new employee:

name
User ID: Used to log on to Handyman Office
Employee no.

Change user's password
To do this, select the "Change password" command from the "User" menu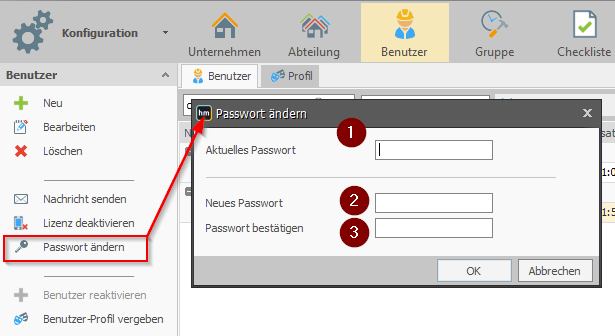 Please enter the following information
The password that was given to you by GSGroup for the user "Administrator"
Your new, personal password
Repeat your new personal password
2. Create new users
This step is not necessary if the ERP integration used exports user master data.
Configuration—User: New
Each person who is to use Handyman Office needs their own user and license.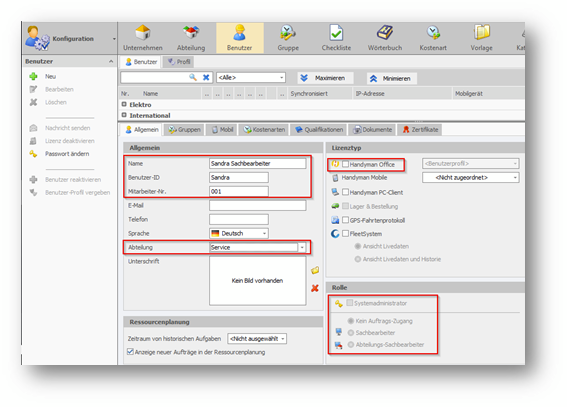 Enter at least these values for the new employee:
name
User ID: Used to log on to Handyman Office
Employee no.
department
To use Handyman Office, the user must be assigned a license for Handyman Office and a role corresponding to his task.
Read the articles on the different roles in the glossary: