If you have ordered material from a supplier or you went to the supplier and got the material delivered, it is possible to get an electronic delivery note that can be downloaded to Handyman Mobile if this is agreed with the supplier and enabled. Ordering and connection settings to the suppliers FTP must be set up in Handyman Office as a prerequisite. Read more about how to set this up in Handyman Office here
When the supplier sends the delivery note (usually some minutes after shopping if you are on site), you can download the delivery note to Handyman Mobile. It is possible to download the material to the order or to a store if settings allow you to do both (based on the configuration set in Handyman Office)
To get delivery note: Go to Materials and store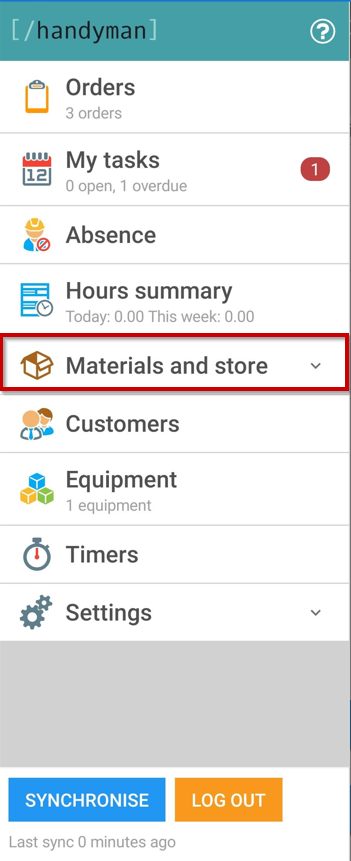 Go to Get delivery note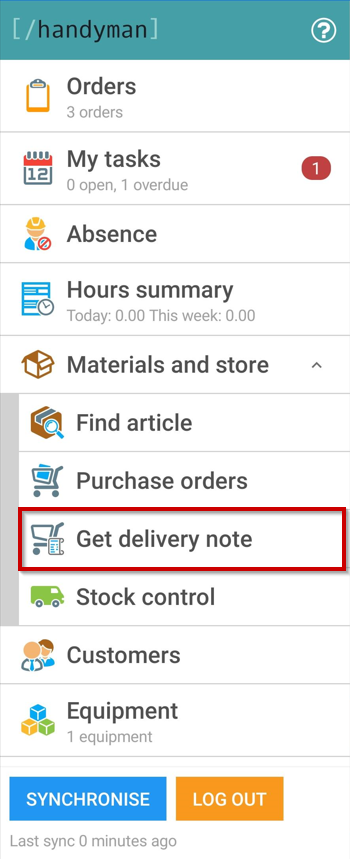 If you have delivery notes waiting you will find them here. If you have several suppliers you will first have to select the correct supplier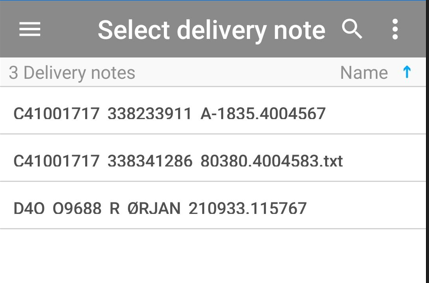 When you have selected a delivery note, you will have to choose where you want to add this material:
Own store,
Department store
Order
(if allowed from settings in Handyman Office)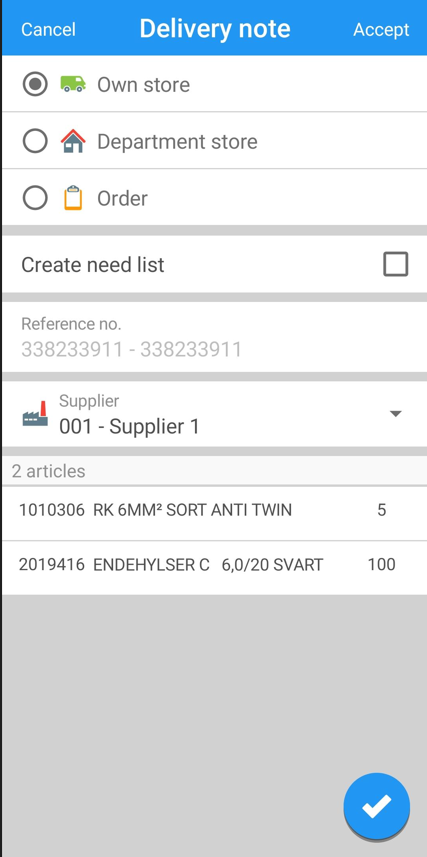 For Store it is possible to create a need list if max and min for stock controlled goods is specified in Handyman Office.
For Order you will have to specify what order to add material to, if this is not already specified from the supplier (then you will not get any choices)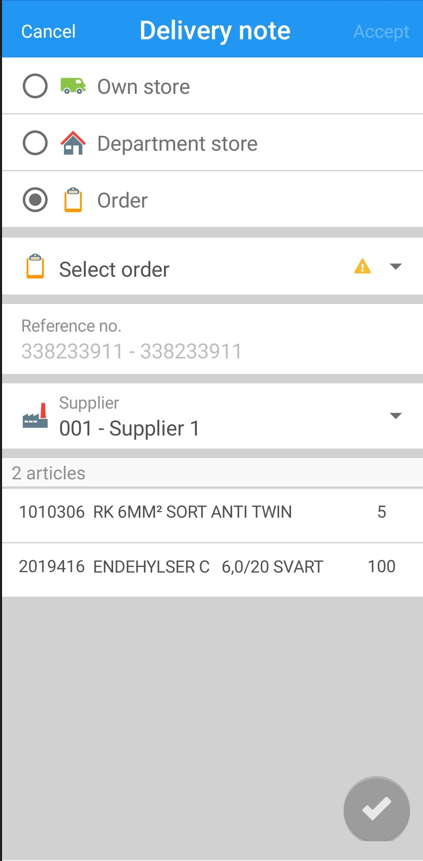 Select order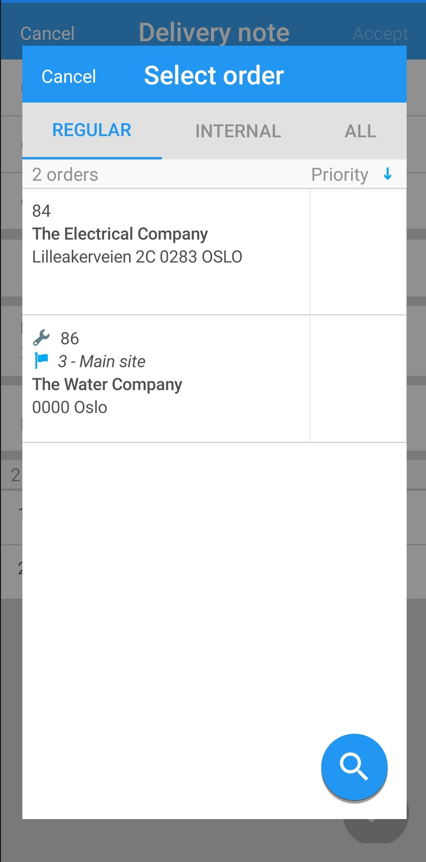 Delivery note show the selected order and you can accept by clicking Accept or the finish icon.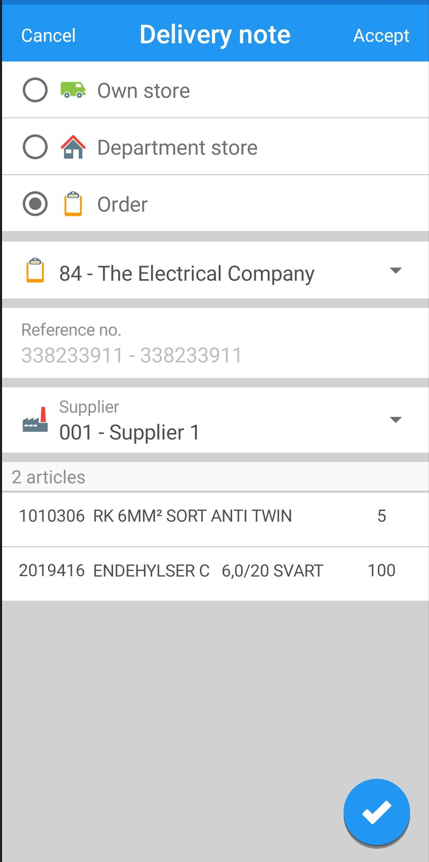 Material will be added to the order and the delivery note will be deleted/archived from the suppliers FTP server.