In order for Support to troubleshoot issues remotely, we require access to the computer or device where the problem has occurred.
If GSGroup Support does have direct access to the server where Handyman Office is installed, we can use TeamViewer to remotely access the computer/server.
Follow the link below to download TeamViewer.
Download TeamViewer
When TeamViewer is installed and running you, will see an ID and a password for remotely accessing your computer.
Give this to the support agent you are in contact with to allow them access.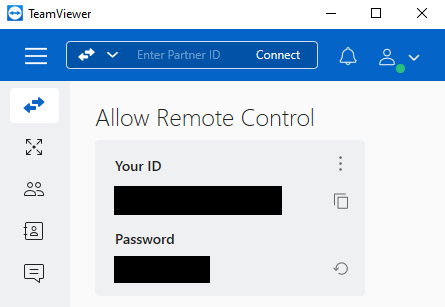 Please note that any running audio from your computer will be shared via the TeamViewer connection.
PS: Installing TeamViewer on your computer does not create a support ticket. Do not download or install the program unless you have been instructed to do so by a support agent.