On this screen you specify what server to synchronize with.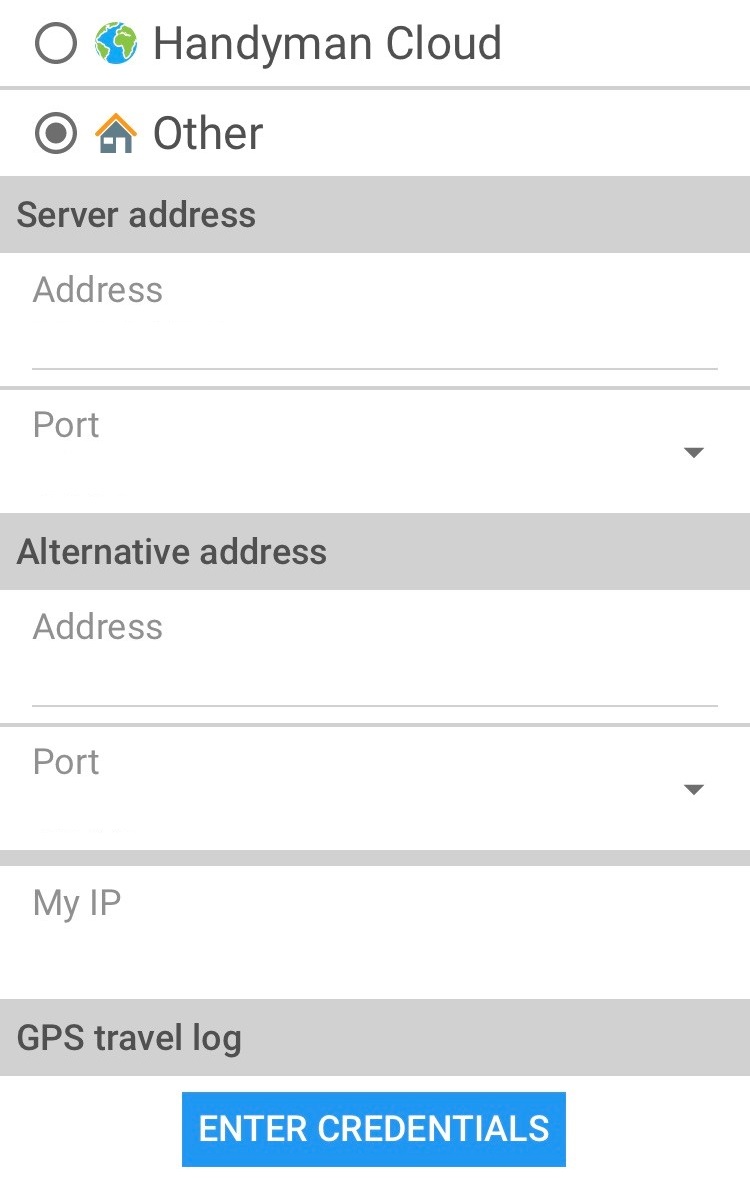 The first section has two options for where you want to connect.
The Handyman Cloud option is used for companies that are hosted in Handyman Cloud and disables the address and port fields.
Other is for companies with their own servers or third party hosting.
Here you need to fill out an address and port number in order to contact the synchronization server.
The field for 'Alternative address' is used if there is no answer from the primary address.
An example where an alternative address can be used is if the main address is used when synchronizing outside the office via mobile data and the alternative address is the WiFi address for synchronizing at the office.
The last field shows the IP address for your mobile device.
Companies that use GS Group driver's logs will have an extra button at the bottom for connecting Handyman Mobile to the driver's log.

To log in you need to enter your companies ID, your username, and your password.