This Event templates consists of two events.
The first event will create a notification to the preselected "preferred technician" on a equipment, when a Service order is created for the yearly maintenance for the equipment.
The second event will send an email reminder to the participants of the order a few days before start that work is expected. If the work is not completed when the day is over, a notification will be sent to both the technician and Coordinator (Official in charge) of the order.

Event template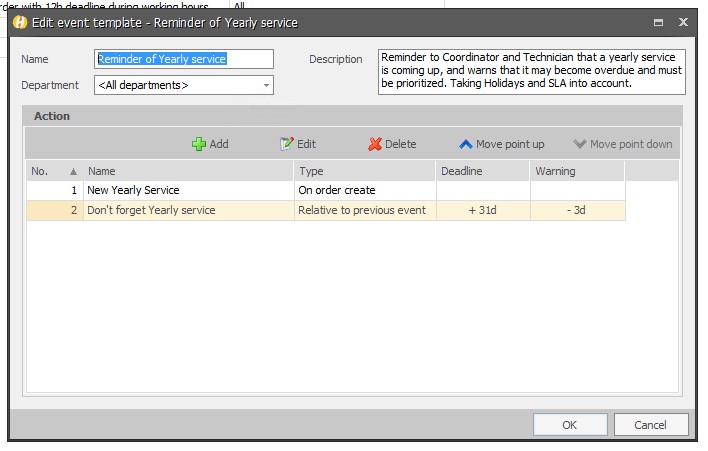 The two events in the Event template.
First Event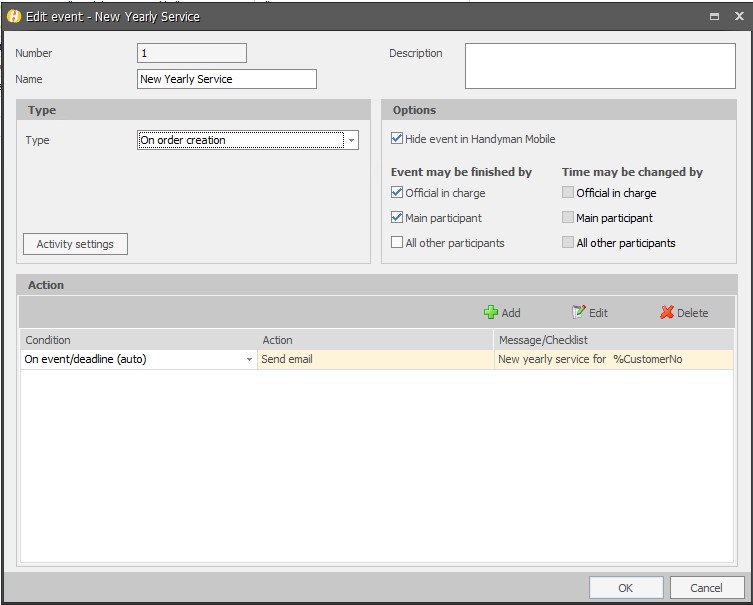 Details of the first Event of type "On order creation", that will generate an email automatically.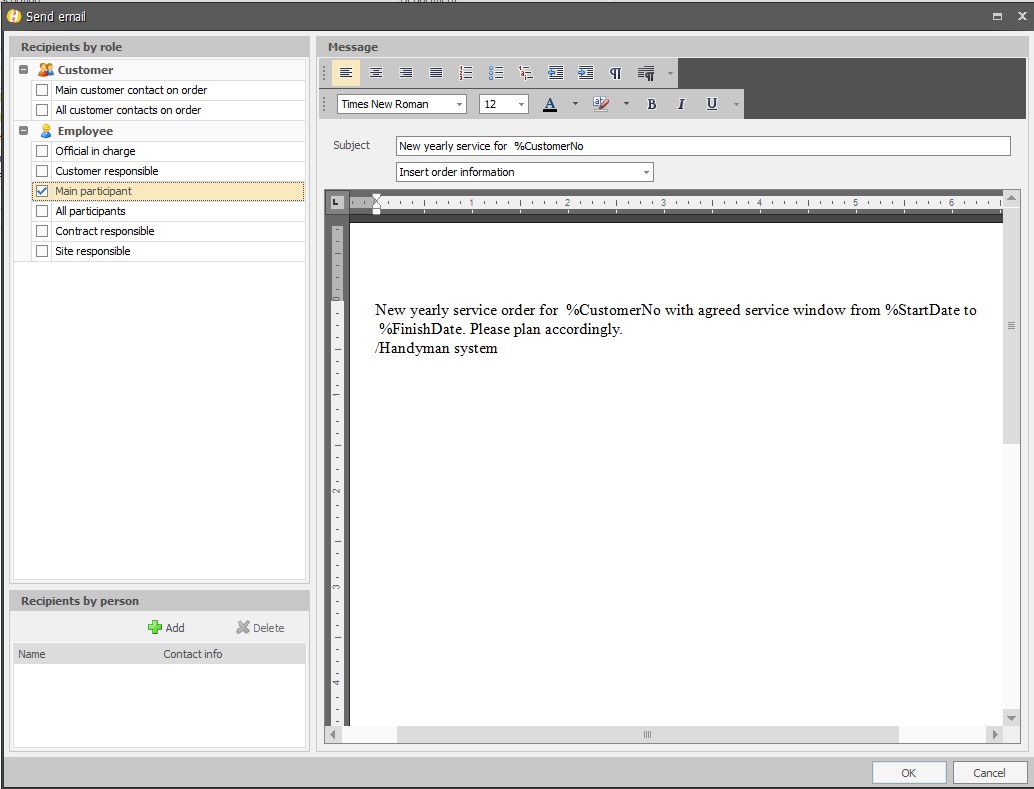 Customize the subject and body of the automated email. Insert standard texts from the Order. Define the distribution list – in this case only Main participant when order is created.

Second Event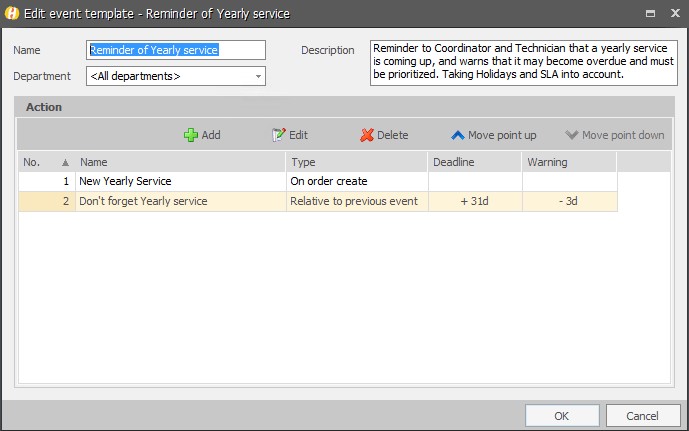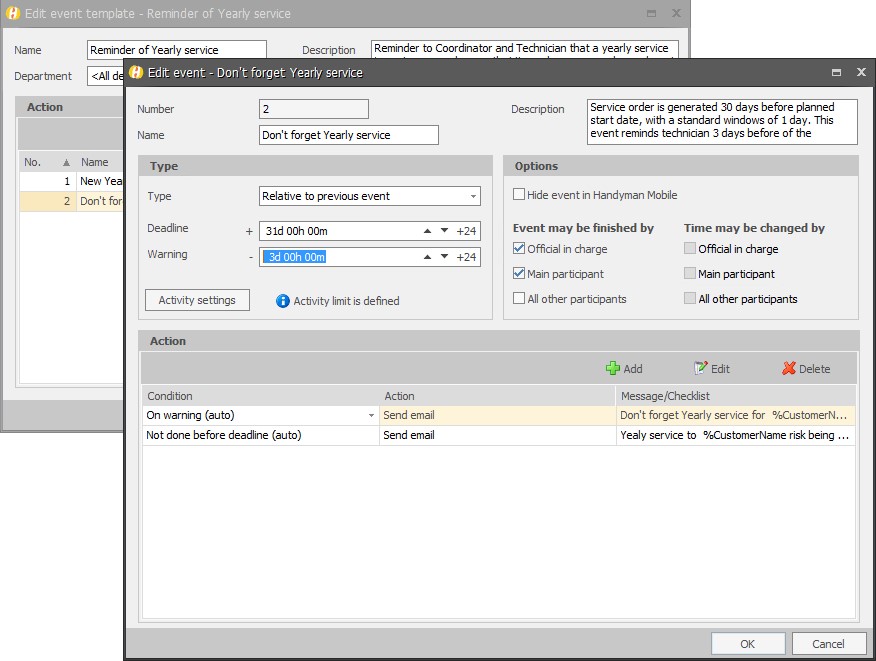 Second event is of type "Relative to Previous event" and consists of two actions. One action on warning, and one that is activated only if order is delayed and not done before deadline.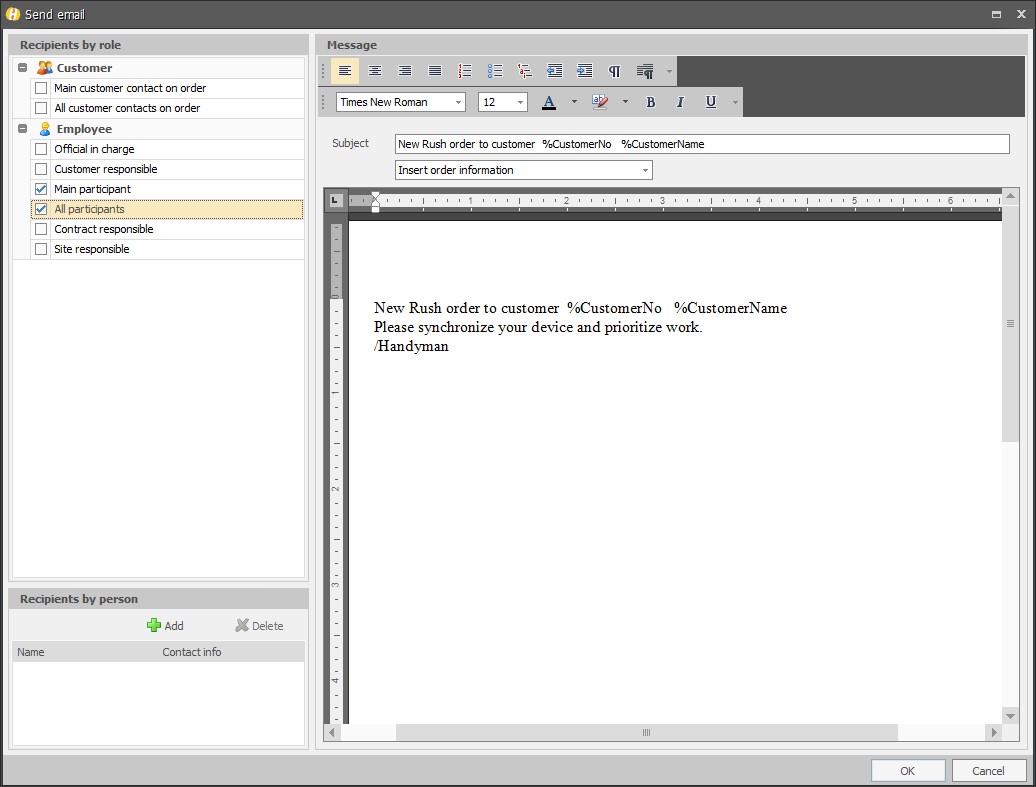 Each action has its own email template and distribution list.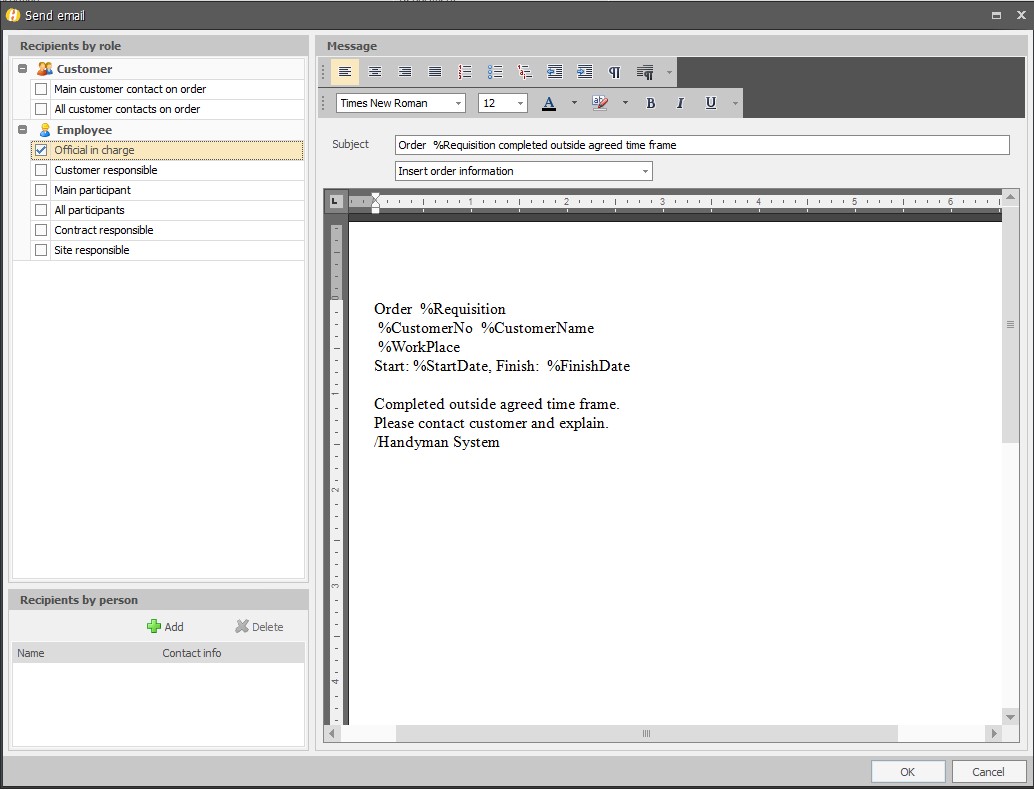 Example where dynamic text from order is inserted.