Follow the normal steps for clearing out old entries for the supplier.
If you do not have a discount file to import you can skip to the 'Itemlist' section.
When you open the explorer window to locate the file it will automatically be set to look for .TXT files.
Use the drop-down menu in the bottom left to change the file type to .CSV.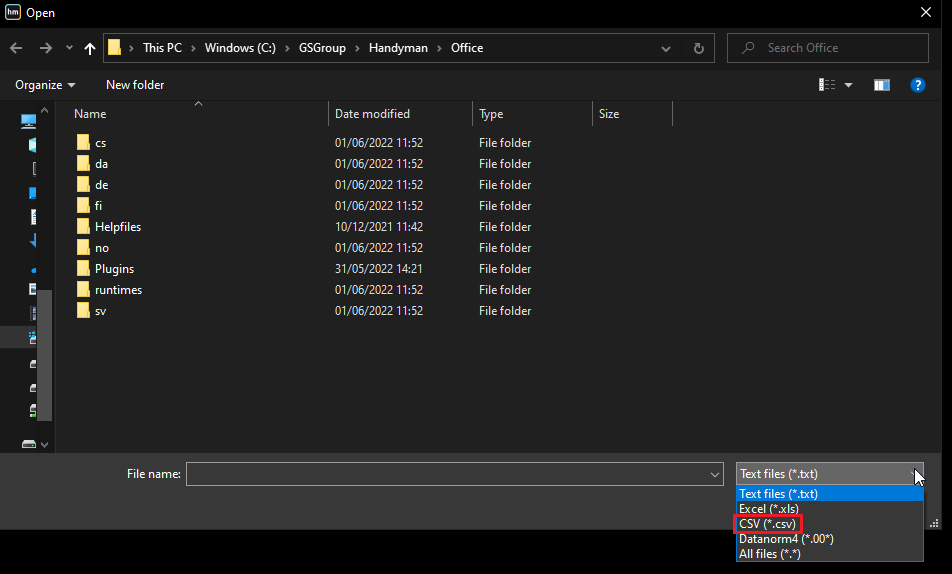 Once the file has been added you can continue with the normal procedure form the 'Pricelist' section where you update the prices and choose what type of mark-up to use.
Files in the CSV format are opened in Microsoft Excel by default but can also be read in Notepad.
Two essential things for the file to work in Handyman is that the delimiter symbol is semicolon and not comma, and that the character set is UTF-8.
When sending CSV files via email they should be wrapped in a container like .ZIP, or similar, to preserve the character set formatting.