1. Enter email server data
If you want to email reports and messages to employees and customers from Handyman Office, you must enter the login details for an email server. The system works even if you don't enter these settings.
System — Settings — Email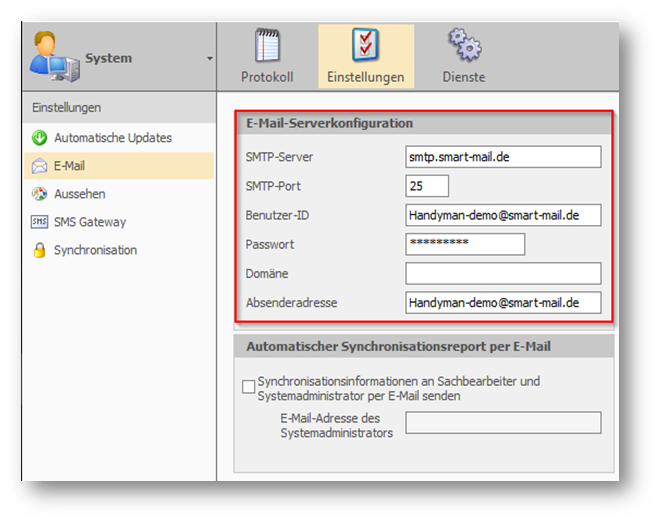 You will receive the data from your email provider.
Please note that your email provider must allow sending via SMTP via relay. If necessary, deactivate two-factor authentication.
E-mails from Handyman Mobile are sent via the locally installed mail client or via the SMTP credentials entered in Handyman Mobile. The data entered in Handyman Office therefore does not matter to Handyman Mobile.
2. Test the sending of mail
Email any report from Handyman Office to yourself to verify that the settings are correct.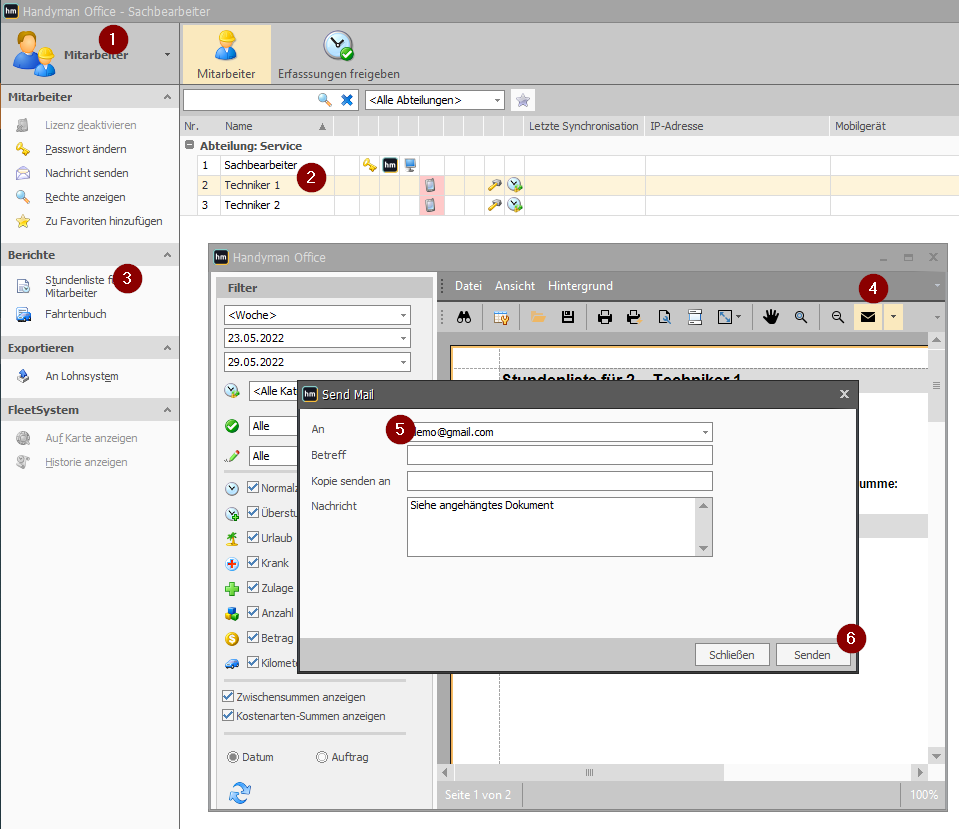 Open the employee desktop
Select an employee
In the menu, click on the command Time sheet for employees
The report preview opens.
Click on the button with the e-mail symbol
The dialog for sending emails will open
Enter your email address here
Click send
Trouble shoot:
If sending results in an error message: Check the email settings above
If no email arrives: First, send an email to the email address you specified above in the SMTP settings. When this email arrives, check the relay settings with your email provider.