Descriptions on orders can be used both for internal communication to the worker/office (internal descriptions) and to describe what work has been done on the order.
If the description is not marked as internal, it will be shown on the invoice, order overview and order confirmation among others.
The description max length is managed by the license according to which financial system Handyman has integrated or if Handyman is standalone / invoice module. (Configuration > Company > Order > Other > "Maximum length per description")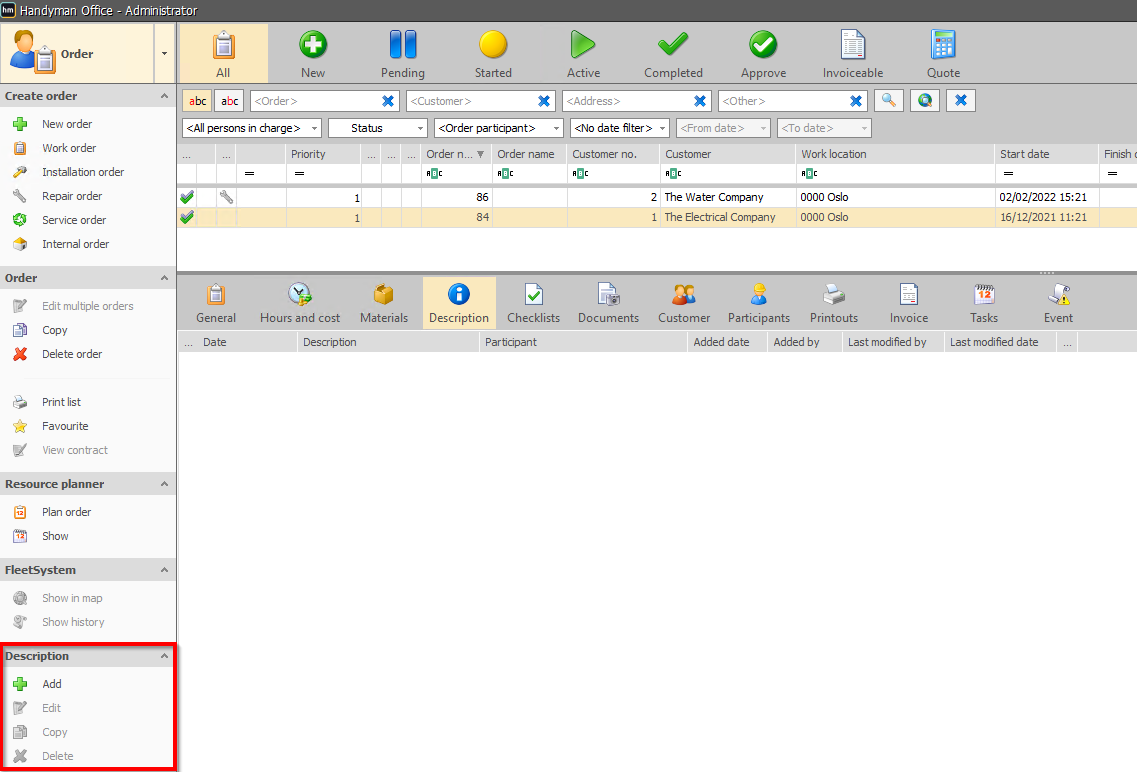 Description menu consists of:
Add:
When adding description you can enable "for internal use" (1) if you don't want the customer to see the description. It is possible to select another date. Default date is today. It is also possible to select participant for the description (by the order participants). If the company has created one or several dictionaries in Configuration > Dictionary, it is possible to use the dictionary (2) to create the description.

After adding the description, it is to be found on the order.

Edit:
When choosing edit in the description menu the same window as in "add" opens, and you can do changes.
Copy:
When copying description the same description will be added with the same date and participant, if you do no changes.
Delete:
If you select delete description you will be asked if you are sure before deleting.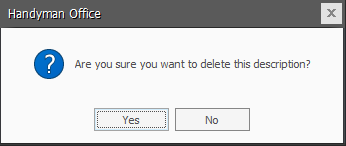 Selecting yes will delete the description from order.