Tasks is a tab that is available when having resource planner license. Here you can see what order tasks is listed on the order, what participant should do a job when and the status of the task.

In the left menu, you have 2 choices:
Plan order
Plan order takes you to planner view where you are able to do changes to the tasks like remove participant, add participant, edit/move dates etc.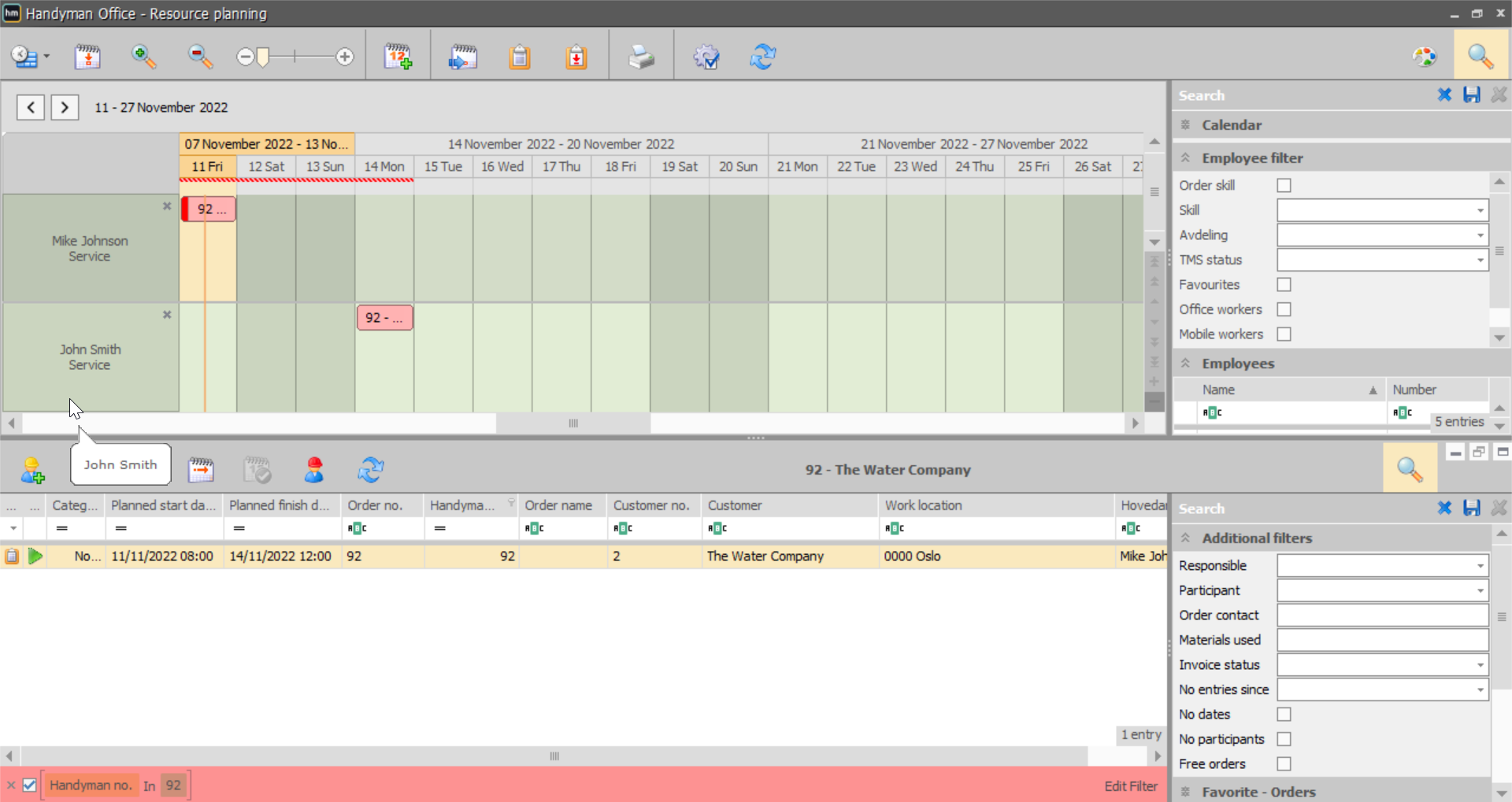 Show
Show order is used when you are not going to do any changes - just get a view